I finished Baron Måns' tunic today. Since he's away doing RPG at GothCon, and I wouldn't ask him to come here an model besides - I'll get photos next weekend when we wear it - I asked Valeria to do some modeling: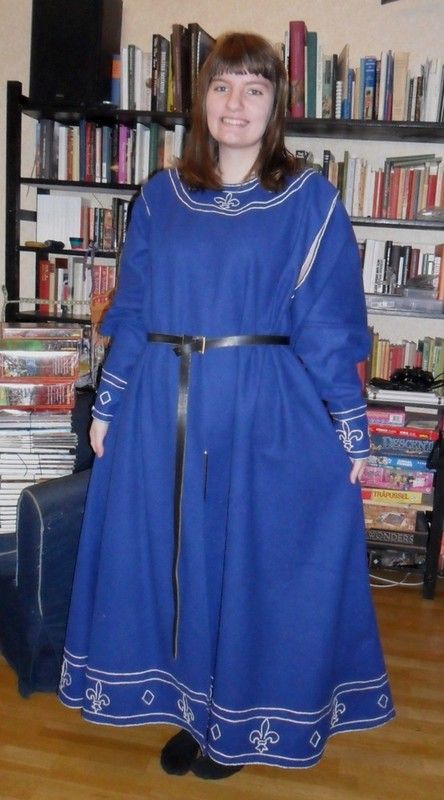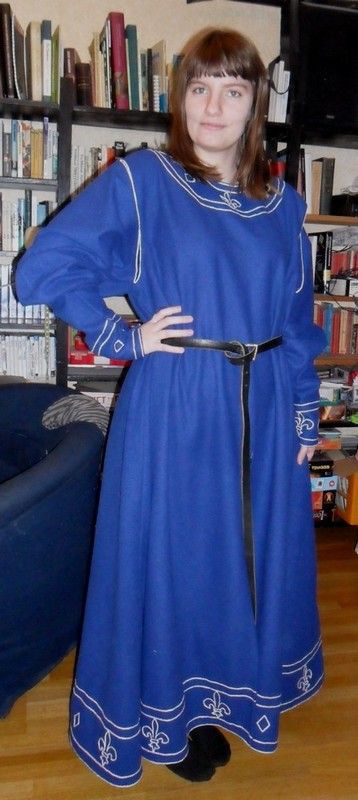 She's bout seven centimetres shorter and has both narrower shoulders and shorter arms, but you get the general idea :)
The tunic is split at the front and back. I had intended to only do one band of embroidery, like on
my gown
, but some research revealed that if they had a border it was at the hem, around the neck and sleeves. I wrote about it
here
. So it took a little longer to make than my gown.